Our Model
We believe young people thrive best in a community of support that integrates the life skills necessary for long-term success. Horizons delivers an effective, cost-efficient way to address persistent opportunity gaps by educating the whole child in a multi-year approach.
K-8 Program: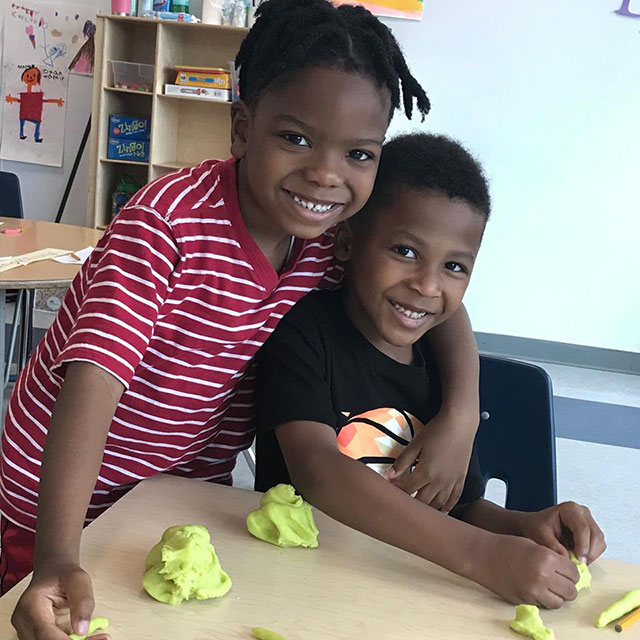 On the campus of our host schools, Horizons Bridgeport students in grades K-8 attend a six-week summer program and selected programming during the school year. In our project-based and social-emotional educational model, students benefit from:
A 5:1 student-to-educator ratio with professional teaching staff
Confidence-building activities like swimming, arts, and sports
Healthy meals and snacks throughout the summer
Weekly field trips
Long-lasting relationships with teachers and peers
A challenging, encouraging learning environment
High School Program: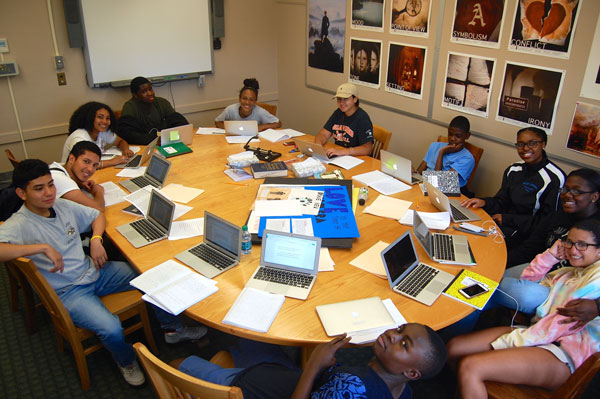 The High School Program led for Horizons Bridgeport by Horizons at Greens Farms Academy prepares students for post-secondary education using a one-on-one academic coaching model. Students from Horizons at Sacred Heart University and Horizons at Greens Farms Academy are enrolled in the shared program. Each student is matched with an academic coach with whom they meet weekly during the school year. Student growth is the focus of each session, which includes work on academics, study skills, time management or personal skills. Beginning in the spring of junior year students are given time with the program's college guidance counselor twice per month. Additional workshops and family events are held throughout the year that focus on college test prep, financial aid, resume building and interviewing skills. We also offer summer programming with a grade-specific focus.
Horizons programs also recognize that active family participation and buy-in are important to a child's growth. Program staff form close relationships with Horizons families such that Horizons staff are sometimes the first call parents make in times of crisis. We emphasize our commitment to the whole family by prioritizing sibling enrollment whenever possible during the admissions process.